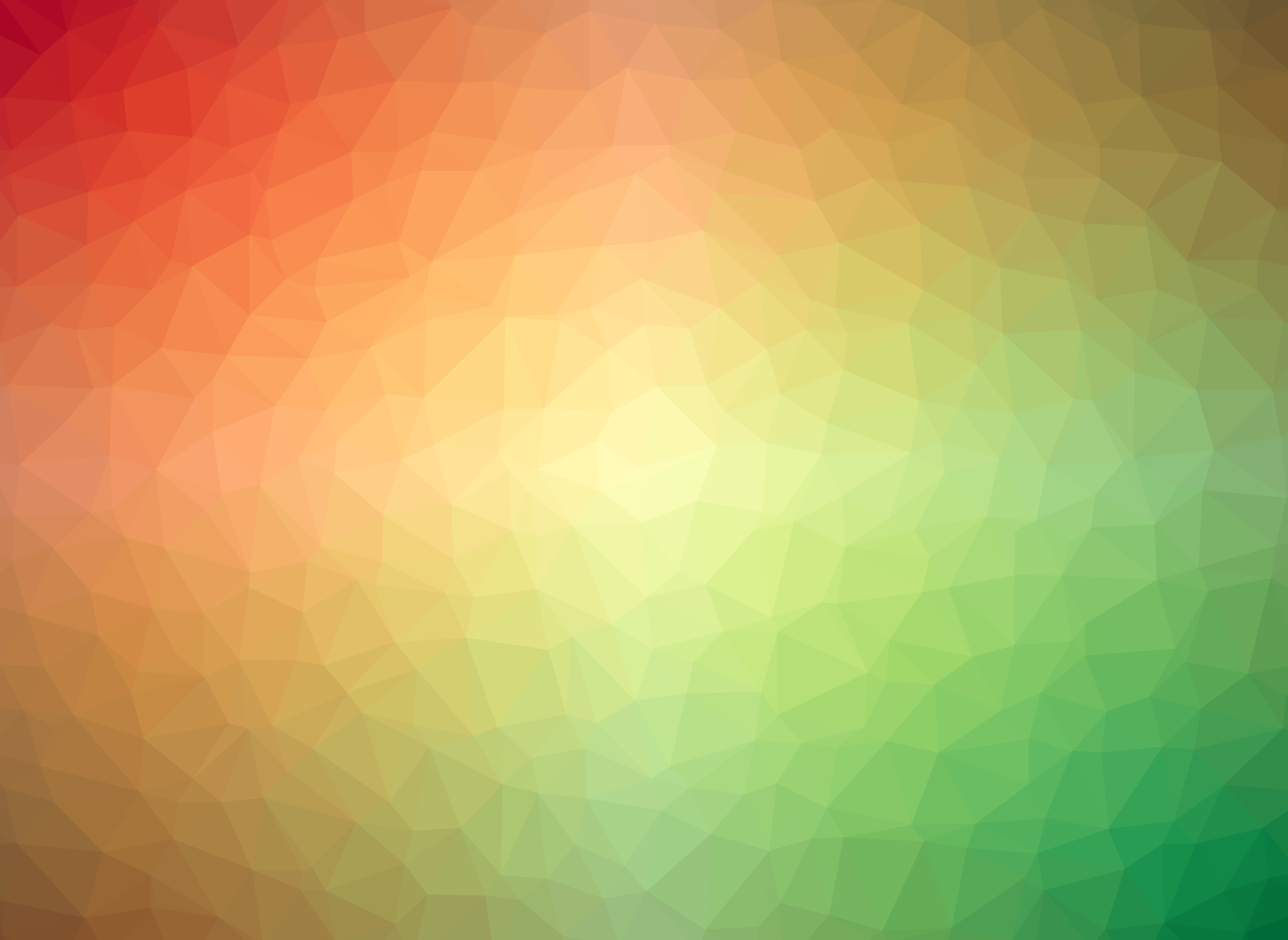 Lighting Africa powered by "Energi Nord"
| | |
| --- | --- |
| Start date: | January 1, 1970 |
| End date: | January 1, 1970 |
Progress
Access to electricity inUganda is limited for most of the population. The Ugandan census of 2002 reported that 7.7% of households used electricity for lighting (37% of urban households and 2.6% of rural households) this was up from 5.6% in 1991. In contrast, 74.8% of households (33.3% of urban and 88.2% of rural) were using "tadooba", a form of paraffin candle, for lighting
Fuel-based lighting is a costly and inefficient lighting option, and often consuming between 10 to15 per cent of annual income, forcing the poorest families to divert essential funds away from other critical needs such as children's education, family health care and nutrition. Fuel-based lighting also induces significant environmental and social costs, contributing to increases in greenhouse gas emissions and indoor air pollution, impairing human health, jeopardizing safety, and limiting overall productivity.
It is for these reasons that Joint Energy and Environment Projects (JEEP) partnered with Energy North a utility company fromDenmarkto implement Lighting Africa project. The project aims at improving livelihood of people especially those living in off grid areas through provision of clean light from solar energy thus substituting the dangerous kerosene lamps. The project aims at providing solar lanterns at a subsidized rate and giving out free lamps to the visibly poor. The project also aims at creating awareness about solar energy to communities. Beneficiaries are equipped with basic knowledge about the usability and maintenance of solar energy more emphasis is placed on the lamps distributed. Questions regarding solar energy are address during the sessions
Update
News by June 2015
JEEP was in Luwero (Jada, Bulami, Nakigoza) and Kasese district (Lake Katwe and Kyondo sub counties) with Lighting Africa Project selling and distributing of the little sun solar lamps. With the awareness creation directly with the communities, The demand for the solar lamps is JEEP operation areas is testimonial of an informed community ready to change for the future. With the June visit in both areas, 845 lamps were sold, 85 replaced and 1,223 community members sensitized.
The use of kerosene has highly reduced in all areas JEEP has visited with the Lighting Africa Project funded by the North Danish Energy Company EnergiNord. The lamps sold at a subsided rate of 15,000 Uganda shillings than the 35,000 shillings has not only helped to break the heart of darkness in off the grid rural household but has up lifted their house savings in term of incomes based on the GIZ estimated figures of replacing one kerosene lamp with a solar lamp saves a family about 9,900 Uganda shillings (3.06 US dollars) per month or 118,200 Uganda Shilling (36.72 US dollars) per year.
Update
News by April 2015
Amuria district
On 5th/ 05/2015 some JEEP Staff travelled to Wera sub county in Amuria district to sell solar lamps.
JEEP talked about Lighting Africa project in details i.e who are the funders, why little sun was choose to be sold in Uganda, components of the lamp, how to manage the lamps,  saving culture  is also coming up as people start buying solar lamps which are more expensive than Kerosene Lamps
A total of 656 lamps were sold to the community members.
Lamp repairs and buttery replacement
70 lamps mainly the sun king lamps used since 2011 were repaired and we replaced 30 butteries
Lighting Africa project has created demand for bigger solar lamps. This was note during the field visits in place where Lighting Africa project was first implemented .This has also increased number of entrepreneurs.
News by March 2015
Tororo district
As JEEP try its level best to Kick Kerosene out of homes under the Lighting Africa project supported by Energi Nord - Denmank, JEEP sold 783 lamps to communities members in Mukuju and Kisoko subcounties in Tororo district.
Iganga district
Through the lighting Africa project JEEP and energinord in Denmark, an health center in Uganda has acquired solar lighting and solar refrigerator for keeping drugs safe BUKWAYA HEALTH CENTER 2 is located 11 kilometers from Iganga Town and the health has no access to hydro electricity. The health center has small Gas refrigerator which they use for keeping drugs. The health centers receive 1500 patients in the month.
They receive 60 to 80 patients at the Antenatal wing, 30 for maternity wing and Outpatient wing about 1000 and above every month.
A Solar Panel being installed at BUKWAYA HEALTH CENTER in iganga district
BEFORE
BUKWAYA HEALTH CENTER was using a gas fridge which was not enough for storing the drugs
AFTER
solar  fridge
BUKWAYA HEALTH CENTER RECIEVED recieved a solar fridge from  energinord throught JEEP were they will keep drugs.
Masindi district
Curriculum review workshop for diploma in biomass energy technology at Nyabyeya Forestry College in Masindi
On Friday, 27.03.2015, at the Nyabyeya Forestry College in Masindi, JEEP participated in the curriculum review workshop for the Diploma "Biomass Energy Technology". Experts in biomass and renewable energy technologies came together with the principle, teachers, students and coordinators of Nyabyeya Forestry College. During eight ours the newly drafted curriculum for Biomass Energy technologies was reviewed, adjusted and improved. The review was done in small groups to allow brainstorming, exchange of opinions and finding innovative ideas. The curriculum was verified regarding job opportunities, competences and the content and structure of the different modules.
The results of the different groups were presented in front of all participants. The principle was very thankful for the upcoming ideas and announced that the Curriculum Committee will take into consideration the possible changes. Biomass energy like charcoal, briquettes and biogas will in future play a big role in the energy supply in Uganda.
News by February 2015
In the wake of Kicking Kerosene out of homes under the Lighting Africa project supported by Energi Nord - Denmank, JEEP sold lamps to communities in Four districts of Arua, Mpigi, Kasese and Kamuli
In Kamuli, 360 lamps were sold in  Mbulamuti and Nawanyago Sub Counties. The turn up and response of the communities was high in joining the campaign of stoping to use kerosene lit lights in their homes citing healthy impacts.
On 10th Feb 2015 Selling of lamps for lighting africa was done in 2 sub counties that is lake Katwe and Kitswamba; while in Arua 432 lamps were sold in Katrini and Ajia sub counties.
News by October 2013
Solar testimony
Ruth met Nyanzi FX Church Lay leader in Butambala – Mpigi district who declared that he removed "tadoobas" – kerosene lamps completely from his house. He testified that kerosene lamps never gave him the freedom to sleep since he had children in the house and he had developed fears of the house burning down with them inside snoring away.  Therefore, kerosene kept him awake most of the times in preparation for any eventualities that would occur in the wee hours of the night. He was glad about JEEP taking solar lamps to their communities because solar is harmless and user friendly.
News by September 2013
Solar Lamp Distribution - Luwero, Pallisa and Mpigi Districts
Through Lighting Africa project, grassroots communities are having opportunities to learn about solar energy and the initiative is improving the livelihoods of the people living in off grid areas who predominantly depend on Kerosene - a toxic health hazard. The Little Sun, the new solar lamp was promoted in Luwero particularly in Bulami, Bubuubi and Konko where 432 lamps were sold all in Wabutungulu sub – county whereas in Pallisa district in Kachacha and Kameke community residents also experienced the joy of owning solar lamps and having their houses well lit – freeing them from darkness. JEEP team also emphasized the participation of women during awareness creation initiatives since they are the group affected mostly by indoor air pollutants.
News by August 2013
Solar Lamps Distribution - Kasoso in Mpigi District
A journey of a thousand miles which began with a step taken by JEEP in addressing climate change mitigation through tree planting awareness creation and promoting the use of solar lamps in Mpigi district at Kasoso village, 73 Km away from Kampala has profoundly transformed the standard of living for the grassroots community.
On the 27th August 2013, JEEP returned to Mpigi community with solar lamps for residents to buy since most of the rural communities are still using unhealthy kerosene, locally referred to as 'tandobas' for lighting in their houses.
With our field tour to Mpigi, the mammoth gathering for solar lamps in Kasoso left me gaping since I had taken it for granted that the district is near the grid. In attendance, 750 people gathered at the residence of the Local Council 1 representative. In total 600 solar lamps were bought by residents and they still wanted to buy more. I was astonished with the high demand for solar lamps in Mpigi district especially by breastfeeding women who were concerned about the health of their young children and needed lamps for genuine reasons whereas other women expressed concern for their school - going children and how 'tandobas' had burnt their houses in the past.
Therefore, JEEP brought solar lamp jubilation in Mpigi to which residents could not help but repeat slogans like 'long live JEEP, long live light in Africa!' We promised residents to return to their communities in future with sufficient solar lamps since some of them missed out. Although JEEP is appreciative about the project, we are concerned at the same time about the escalating demand for solar lamps in different communities visited.
Great thanks to EnergiNord - Denmark for their unwavering effort to make this project a success!
News by July 2013
Follow up on Lighting Africa Project in Arua and Tororo Districts
On 19th and 30th of July 2013 JEEP staff conducted follow up activity in Arua and Tororo district respectively on Lighting Africa project. JEEP staff repaired some lamp, replaced batteries, replaced cables and sold solar panels to those end users whose panels had got broken at a subsidized price.
Community members are so happy about Light Africa Project that has greatly up lifted their livelihood, they still request for more solar lamps.
News By April 2013
Lighting Africa Project
0n 24th/04/2013 JEEP team also conducted awareness on little sun  a solar lantern and distributed  over 100 lamps which was a small number compared to people's demand. In Were sub county- Amuria District North Eastern Uganda. "Now that we have seen and used solar lamps, do not come with few lamps. Whom do you think wants to continue with the kerosene lamp (tadooba)" One youth guy asked JEEP.
Ruth announced that women should be favoured because they need the lamp more, they have children and babies. She requested men to move out of the que, some resisted for some time, but later stepped aside.
"One student from Abalirera secondary school, said " Madam, some of us cannot go to school late in the evening because we stay very very far, we have to read from home, but the kerosene lamp has very poor light, even my tears comes when reading."
News By March 2013
Lighting Africa in Kasese District As part of the clean energy initiative, Lighting Africa project has been expanded to include Kasese district. Kasese was chosen to be a model district and by the year 2016 to be powered by renewable energy. It was on this background that JEEP rolled out to Kasese to enable low income earners to access clean energy. This year, a new solar lamp, the Little Sun was promoted in Kasese District.  298 lamps were sold in the sub counties of Maliba and Kyondo. Three lamps were given out for free to the very old and poor.
We saw the excitement in the eyes of the beneficiaries who seemed to have not had any hope of owning a solar lamp. People loved portability of the little sun and that one can easily carry it on the back when working, which grants security for the lamp.
During this reporting period (July 2010 to February 2011), a total of four thousand eight hundred eighty five (4,885) lamps were distributed in different districts ofUganda. These districts include Mukono, Luwero, Arua, Mpigi, Tororo and Amuria. Of the 4,885 lamps 521 were given out free to the visibly poor people and schools 4364 were sold at a subsidized price to low income communities.
Up to today JEEP distributed over 14,000 solar lamps in rural Uganda! And we will keep on with the good work.
News By February 2014
School Solar Installation - Ombatini S.S.S
On 4th/02/2014, JEEP installed  a solar systems for lighting and phone charging at Ombatini Primary School located in Katrini sub county Arua district (Northern Uganda Region). The installation was funded by Energinord in Denmark. This school has a population of 1,077 pupils (580 boys and 497 girls).The system provides 12 lights; 8 lights in two class rooms, 2 lights in two offices, 2 security lights and phone charging provision of 20 phones.
JEEP technical team gave basic awareness about the solar system to teachers and one teacher was selected to take full responsibility of the system. The school administration was very great full and pledged to maintain the system.
Ombatini Senior Secondary School in Arua distict - northern Uganda, with newly installed solar system. Appreciation to Energi Nord (DK)
Lighting Africa auf einer größeren Karte anzeigen