Energy Hubs
JEEP succesfully conducted two energy hubs in Nyaravuru-Angal town council and Acana Sub County. During the Energy Hubs, JEEP field staff demonstrated energy saving technologies to the gathered masses. Using a public address system, they explained how these technologies work, their benefits and how they can be of help in climate change mitigation. The field officers also talked about green enterprise development amongst the youth in Nebbi district. That way, sustainable technologies like those developed by JEEP can also have a great socioeconomic impact.
Community Drives
To reach the farthest of regions, JEEP field officers also conducted community drives. Using two newly acquired motorbikes, they reached as far as Nyaravuru-Angal town council, Parombo town council, and Acana Sub county. A radio-spot message was also developed, to be played while driving the motorcycle. As they were driving around, the field officer stopped in town centers and used the microphones to elaborate and create awareness about the CAISL project, environment, climate change, sustainable energy technologies and how CAISL is going to help the people of Nebbi combat climate change through advocacy and use of energy saving technologies.
Advocacy Skills
Since advocacy skills are crucial for the two former activities, the field staff was trained in advocacy best practices by Mr. Nkwanga David from UCSD. In an hour-long workshop, they learned about both conveying messages about environmental conservation and law to communities, as well as packaging their feedback back to the administration. Further, JEEP staff was hosted by Radio Marian Fm in Jupangira Sub county.
Conclusion
These activities were deemed succesful. After they were presented, there was great demand for sustainable technologies and people were eager for the training sessions to start. JEEP concluded that the advocacy and information part of CAISL will continue to the end of the project.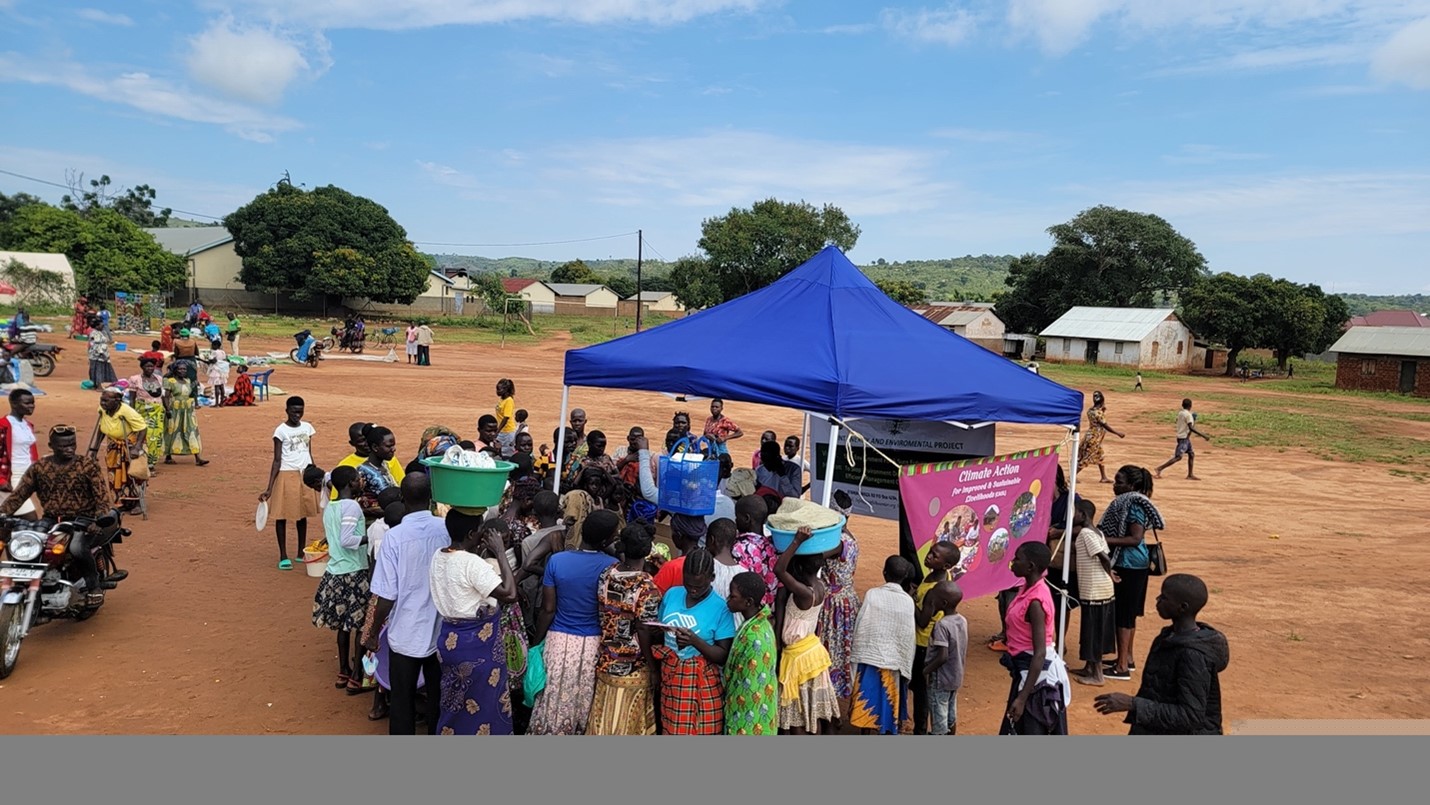 People gather around Angal Hospital Market Energy Hub.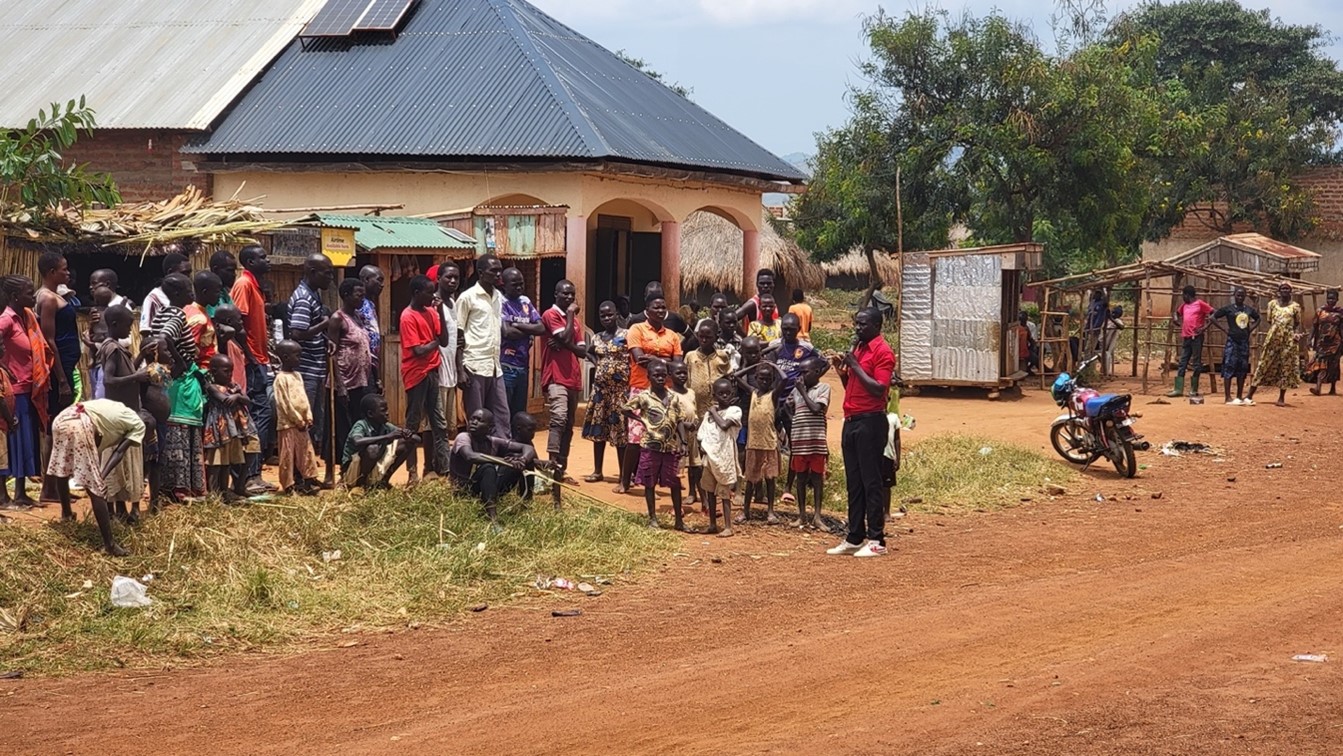 Trainer elaborating in Parombo Town Council.