Uganda faces a biomass energy crisis marked by an increasing imbalance between the supply and the demand for firewood by households, institutions and industries. One of the most effective strategies to sustainably contribute towards a reduction of this problem is through extensive dissemination of biomass energy efficient technologies. JEEP therefore constructs energy saving stoves for families, schools, health units, restaurants, prisons and barracks.
These energy efficient stoves aim to minimize heat dissipation and, which makes cooking more efficient and result in a reduction of firewood usage of 50% – 60% compared to traditional three-stone stoves.
In short, these stoves:
Eliminate smoke creating a healthier kitchen environment.
Cook faster and retain heat for long periods.
Save over 60% of firewood compared to a traditional three stone fireplace.
Prevent accidents from open fires.
Often use locally available materials for construction.
Depending on the specific needs, a multitude of different energy efficient stoves exist:
Industrial stoves
These stoves are used in environments where a large amount of food is needed. This often includes schools and other larger institutions.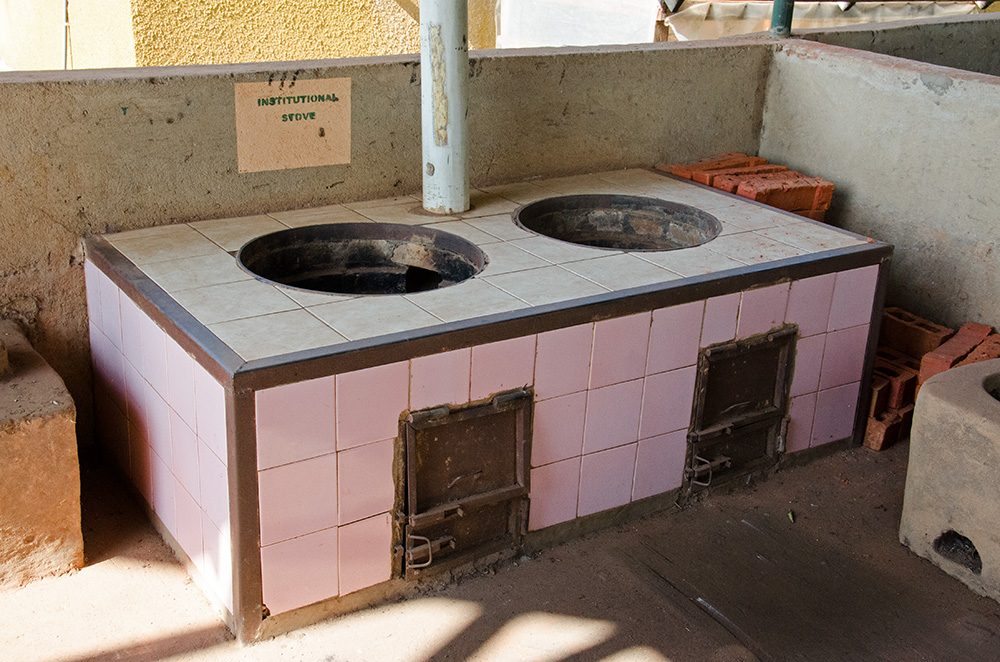 Institutional stove
The institutional energy saving stove maximizes energy efficiency and therefore reduces fuel costs up to 60% compared to a traditional three stone fireplace. The reduction in fuel cost usually finances the costs of installation in as little as one year. Additionally, smoke is contained, resulting in a cleaner cooking environment. Each stove is constructed to meet the customer's individual requirements. (JEEP only requires a 85% deposit prior to construction.)
Domestic stoves
This type of stoves is particularly easy to construct and maintain and can provide a big benefit for households.
Rocket Lorena Stove
The rocket lorena stove is made from locally available materials such as soil, clay and water. They use up to 50% less firewood by maximizing the heated surface area and minimizing unwanted heat dissipation. Additionally, smoke is reduced and contained, which ensures a healthier cooking environment. By guiding the hot smoke, a second plate can be heated, which increases the efficiency even further.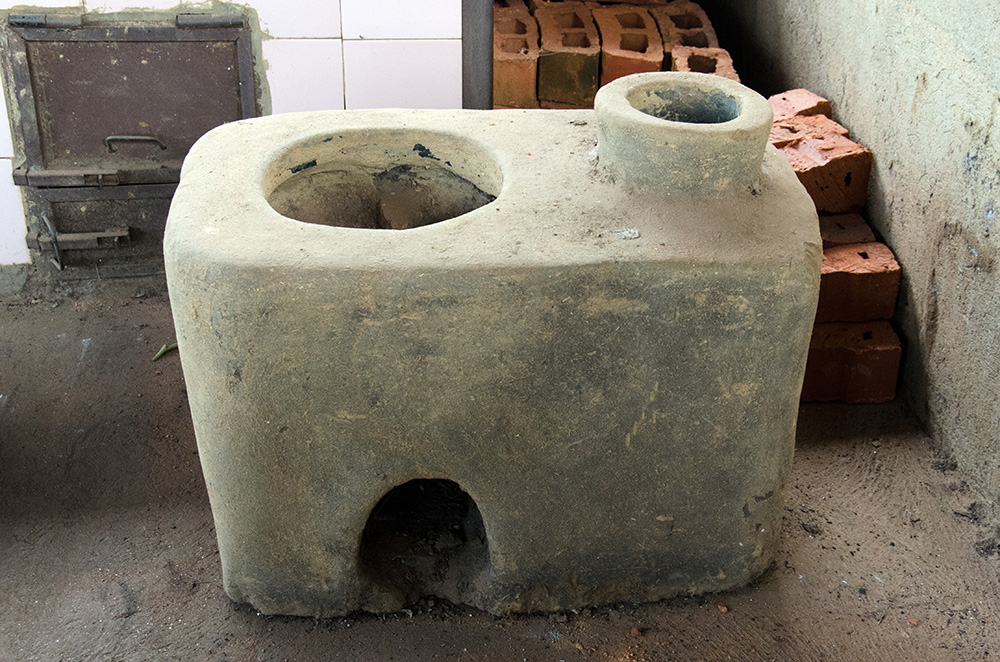 Shielded Firewood Stove
The shielded firewood stove is, similarly to the rocket lorena stove, also made from locally available materials. It optimizes firewood consumption and reduces smoke production due to better burning conditions in the stove compared to a traditional three stone stove. A further advantage is the flexibility of this stove. It can be made in a way that supports different fuel sources (charcoal, brickets or firewood) and is movable.
a subset of all installed stoves can be found here: