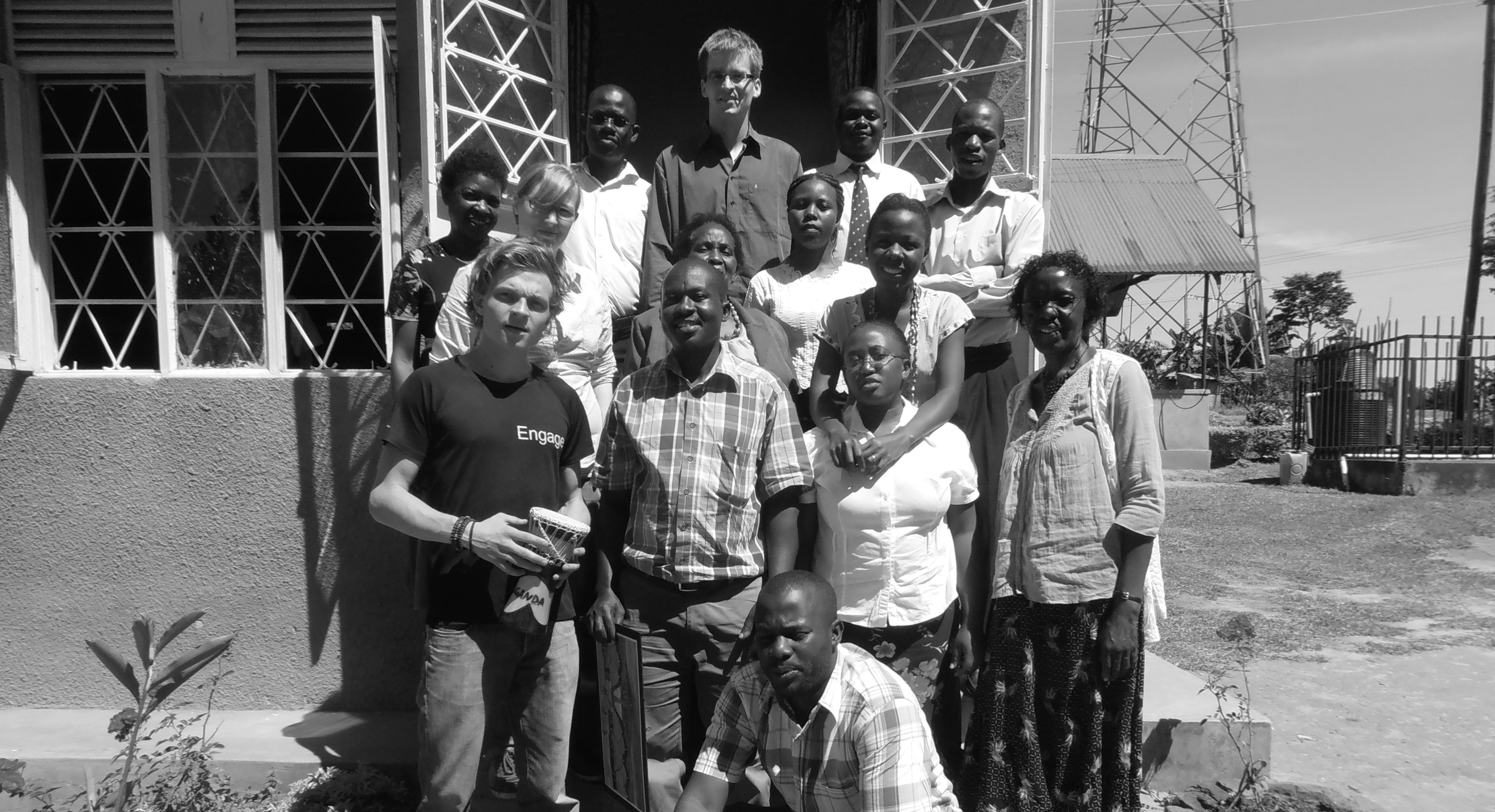 join us now
Register Now
Described as the "Pearl of Africa" by Winston Churchill, Uganda is a marvel to behold. It hosts the source of the River Nile, spectacular wildlife and beautiful lakes. By volunteering with us, you'll have a real and meaningful impact on the lives of many Ugandans and you can try to make some change by working with the JEEP staff for a specific amount of time. Together with us you can make a difference and explore the country and its various cultures at the same time by taking part in our activities and projects.
Generally, the volunteering programme aims to follow a "learn by doing" approach and gives a deep dive in applied sustainable technologies (solar, more efficient cook stoves,…). The volunteer will help with setting up various different solar systems, tree nurseries,… This will be done in multiple areas of the country, resulting in several field trips, which are a great opportunity to see more of the "Pearl of Africa". The volunteering programme aims to be a harmonic working-together with the volunteer. Input and suggestions are therefore more than welcome.
Apart from the learning experience, volunteering at JEEP gives a great opportunity to dive into the Ugandan culture and way of living. With the JEEP Folkecenter located just outside Kampala City, one can enjoy the advantages of a big city nearby, without being subject to the drawbacks.
The volunteering programme can — after discussion — take any timespan from three months up to a year. At the end of the period, the volunteer will have learned about novel sustainable and practical ways and technologies and will have seen and implemented them.
Volunteers can apply directly at the JEEP Folkecenter or contact INSIGHT Global Education (Canada) and artefact (Germany) through their exchange programmes.
Application procedure
People are more than welcome to apply as volunteer or an internship (often as part of a university course).
Eligibility Criteria
In general, everyone is welcome at JEEP Folkecenter! Whether you are a student or an experienced professional, there will always be good willingness to welcome you. We only ask to bring the join with the right mindset:
Motivation and interest in renewable energies and a sustainable future
Communicative/social
Good knowledge of English
Open-minded and respectful for different cultures and ways of living
How to apply?
If you are interested, please write an email to info@jeepfolkecenter.org. Include your motivation, your background and your field of interest. Also don't forget to attach your resume. Should you not receive any answer within 3 weeks, please contact us again.
Once we received your application, we will ask when you would have time for a small meeting to discuss your wishes and expectations a bit more in depth and finalise the contract. If you are from abroad, or it is hard to arrange a meeting in persona, we're also happy to arrange a video call.f
For any further questions you might have, you are always welcome to contact us. (See our contact page) Programme
While both, an application of the internship and for volunteer, have roughly the same scope, the approach is a bit different. Internships are more extensively supervised and shorter, while for a volunteer it is expected that he has some basic knowledge about the topics he applied to.
Internship
Interns usually apply for a time frame of two to three months
Interns will first be introduced in the different skillings happening at JEEP, after which they will be able to apply this knowledge and produce the respective products themselves. Additionally they get in contact with the various other departments after which they will be gradually introduced to their applied fields (e.g. Accounting, Agriculture, energy,…) and given assignments based on this. This will be closely mentored by their mentor. The mentor depends on their topic of interest.
Volunteer
Volunteers usually apply for a longer period of time, being 6 months to a year. Similar to the interns, they will also be introduced in the different skillings happening at JEEP and be able to apply this knowledge and produce the respective products themselves. They will also be introduced to the general structure of JEEP, but contrary to the interns, they are expected to have basic knowledge about their field of interest (mentioned in their application). As a result, they will also not be mentored as closely, or, depending on their experience level even be completely responsible for their field.
Their longer stay enables them to be actively involved in the implementations of projects in different areas across Uganda and be in general involved in the execution process of projects.
Additionally, they are doing maintenance work at JEEP. This can include the maintenance of IT, bookkeeping of enterprises,…
Contrary to interns, they are also eligible for a certificate and/or recommendation letters upon successful completion of their voluntary year(s).
Additionally, lunch is usually provided at the office and field trips are covered.
Documents
The Contract for Volunteering.
Gallery
Apply for volunteer
Your Motivation
Requirements
Everyone is welcome at JEEP Folkecenter! Whether you are a student or an experienced professional, there will always be good willingness to welcome you.